Home
Welcome to the UPSTART website.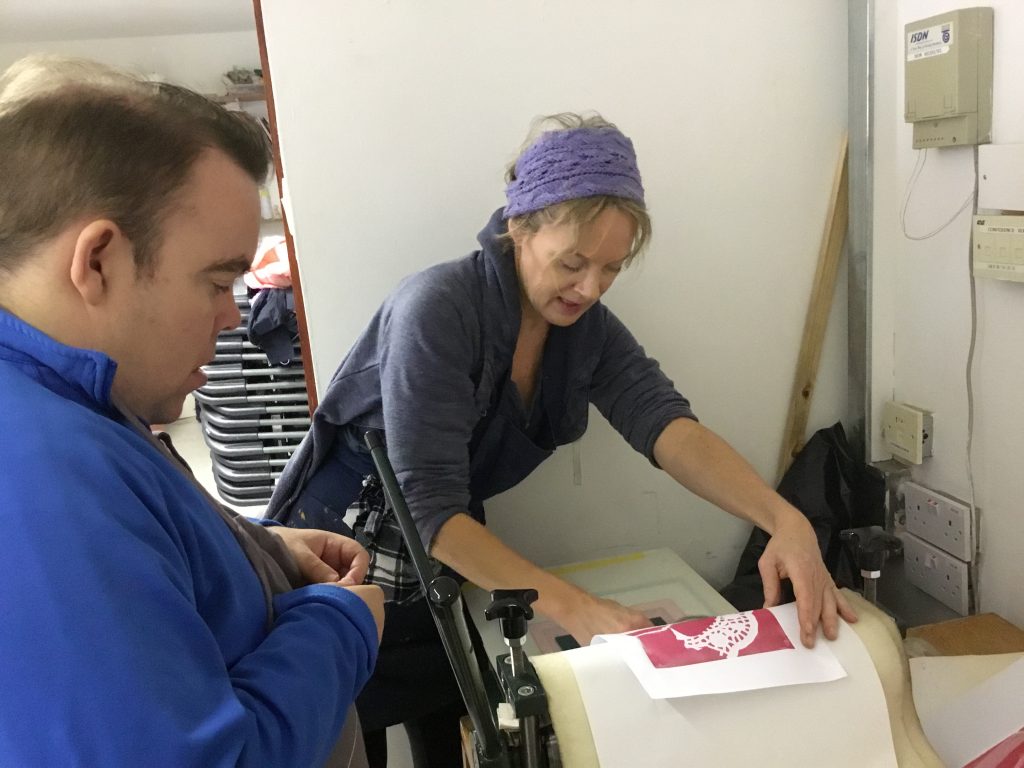 UPSTART is an initiative of Mayo County Council's Arts Service which aims to:
incentivise quality artistic collaborations between groups/ people with disabilities, artists, arts venues and organisations within County Mayo.
Support opportunities for people with disabilities to develop arts projects in celebration of International Day of Persons with Disabilities, 3rd December.
UPSTART: A PROGRAMME OF EVENTS CELEBRATING International Day of Persons with Disabilities 2019.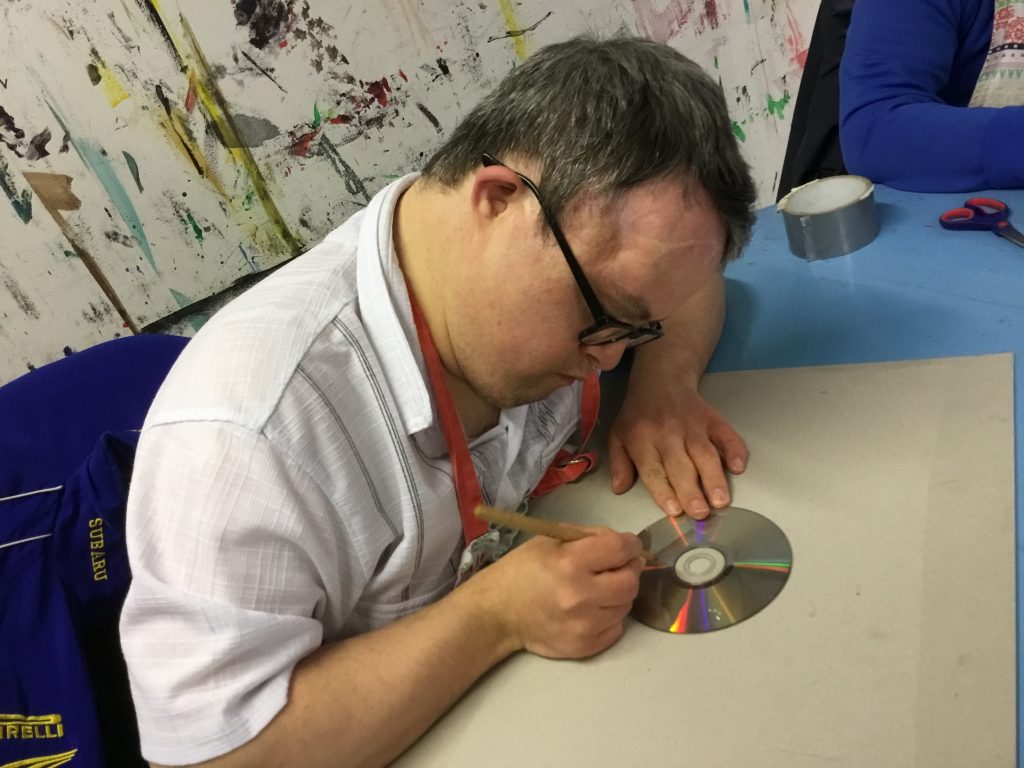 Mayo County Council's Arts Service is nationally recognised for its work in the area of Arts and Disability and has been leading, supporting and developing relevant programmes throughout Mayo and beyond.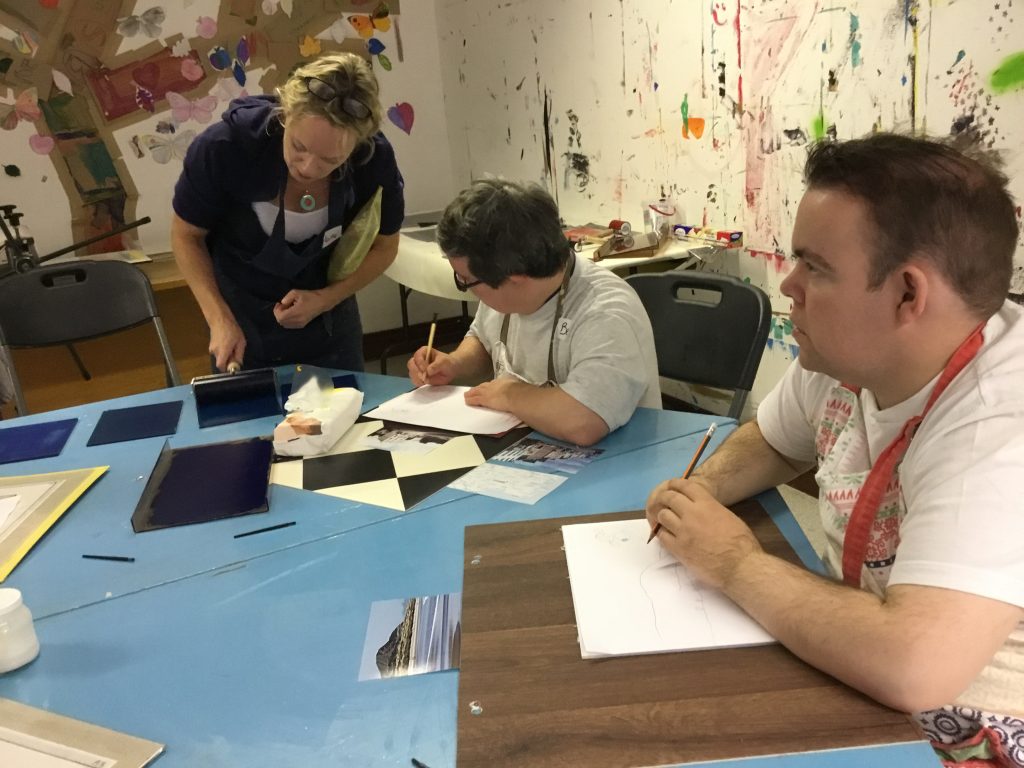 This year, five projects received funding through the UPSTART programme. Each project has been developed and so far, three events have taken place in celebration of International Day of Persons with disabilities, December 3rd 2019.
Mayo County Council's Arts service wish to congratulate and to thank all the venues, participating groups, artists, organisations, families and friends who initiated and supported these projects this year.
'Ceramic Exploration'
Newport Resource Centre, Silverlodge and Primrose Day Services and Balla Community Centre, Balla.
A series of ceramic workshops facilitated by Artist Henri Hedou with service users from the Newport Resource Centre and the Silverlodge and Primrose Day Service that culminated in a celebratory event at Balla community Centre on Wednesday 13th November.
'Handmade'
Ridgepool Training Centre, Ballina, Lismirrane Arts Centre, Bohola and Ballina Arts Centre, Ballina.
A ceramic art project exploring the themes of nature and sustainability facilitated by artist Henri Hedou with participants from the Ridgepool Training Centre, Ballina, culminating in an exhibition of work launched on Friday 29th November. The exhibition ran for a week.
'The Artists Space'
Carrowbeg Artists Collective, Westport, The Custom House Studios, Westport.
A series of workshops using vertual reality technology facilitated by artist Orla Casey with artists from the Carrowbeg Artists Collective. The exhibition forms part of the annual Winter Exhibition at the Custom House Studios. The exhibition will run until 19th January 2020.
Upcoming UPSTART events.
'Beauty Is In The eye Of The Beholder. Our personal perceptions'
Crann Mór Centre, Ballinrobe.
A mixed media visual arts project comprising a series of visual arts workshops facilitated by Artist Terri Mitchell and art teacher Sean Murphy with service users from the Cran Mór centre, Ballinrobe, culminating in an event to be held in January 2020, date to be confirmed.
 
Luisne Art Group, Ballinrobe.
'Light Through Our Dreams.'
The creation of A ceramic art installation based on shadow and light. The piece has been developed during a series of ceramic workshops held over the last three months. The workshops were facilitated by Artist Breda Murphy and ceramic artist Amanda Hickey the work will be launched in January 2020, date to be confirmed.
This programme is strategically funded by Mayo County Council in partnership with the Arts Council.
Since its inception in 2010, the UPSTART programme has led to some extraordinary outcomes including:Â  46 partnership projects, engaging 107 artists/facilitators, working with 617 participants with disabilities on 421 workshops leading to 56 exhibitions/performances attended by over 2,800 audience members.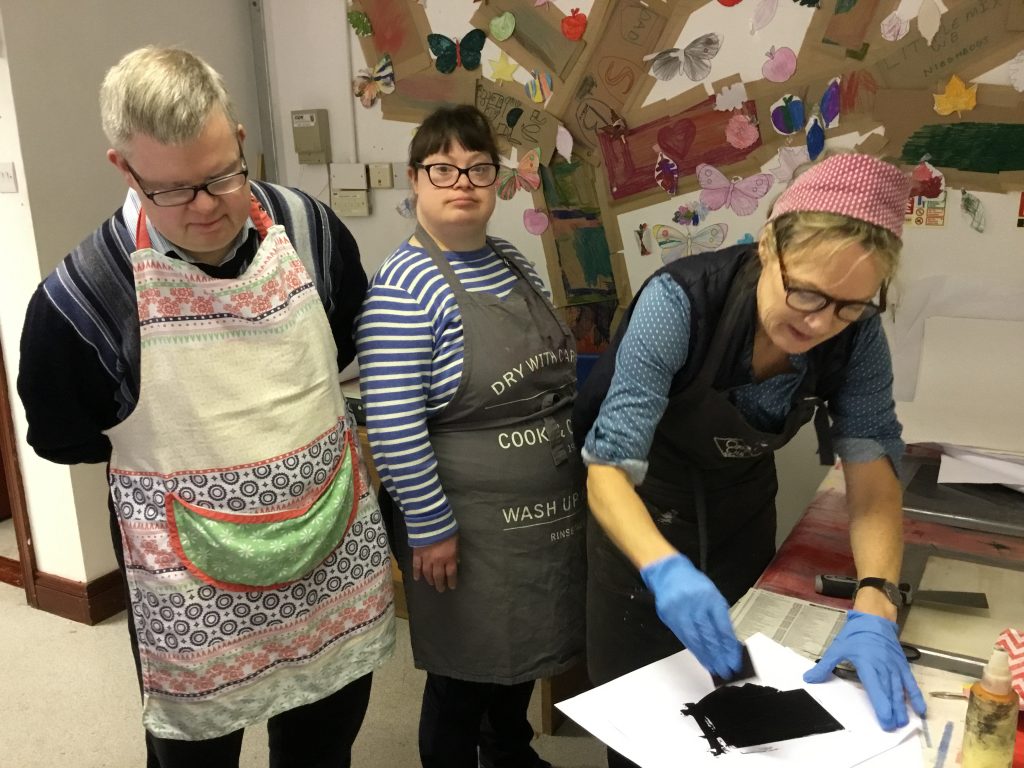 For further information on Mayo County Council's Arts & Disability work or the UPSTART programme please contact:  Damien O'Connor, Disability Arts Co-ordinator at Mayo Arts Office on 094 906 4363 or mayoarts@mayococo.ie or see the programme website http://mayo-upstart.ie