Home
Welcome to the UPSTART website.
UPSTART 2022 Arts and Disability Award Recipients announced
In celebration of International Day of Persons with Disabilities, (Saturday 3rd December 2022) Mayo County Council's Arts Service is delighted to announce the recipients of the UPSTART 2022 Awards.
Mayo County Council's Arts Service has made a considerable investment in Arts and Disability programming throughout the county over the last 15 years. This year, the Arts Service is again delighted to support International Day of Persons with Disabilities, 3rd December, through the UPSTART initiative. These annual awards support quality arts and disability projects throughout the county. Following assessment by an external, expert panel, six projects have been chosen to receive this year's awards. Based in Ballina, Ballinrobe and Castlebar, these are: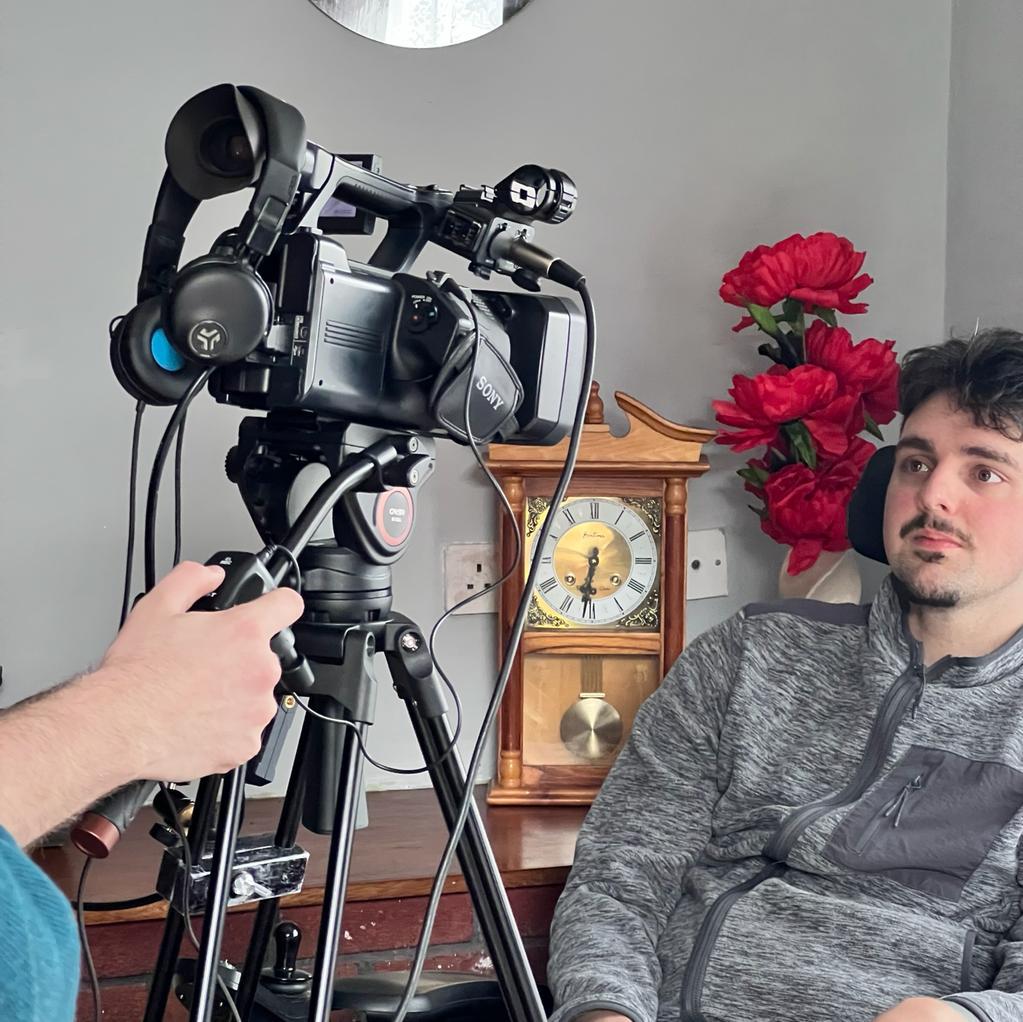 Artist Eric Fitzgerald received support for the creation of a short film entitled Before you Can't.
Eric's mission is to demonstrate that there should be no barriers for film makers with disabilities.
Artist Fiacre Ryan received funding to assist in the creation of a book 'Speechless' documenting his own unique observations about the world from the perspective of a writer with autism.
Linenhall Arts Centre, Castlebar, artist Phillida Eves and students from St Nicholas School, Ballina will participate in Joy In the Air, an immersive, interactive workshop project, delivered by experienced artists. Each workshop will be adapted to the group's ability, age and engagement and the voice of the child, verbal and non-verbal, is central to the workshops and will be recognised throughout the interactive experience.
Luisne Art Group, Ballinrobe and artist Maeve Clancy will work together on Drawing with Mindfulness, a series of advanced drawing workshops that will provide the Luisne artists with the opportunity to commence each workshop with a short mindfulness session and engage in intensive drawing classes.
Scannán Technologies will work with artists Stephen Doyle and Ryan Cawley at Ballina Arts Centre on A Circus which includes a series of drama and music workshops leading to a performance in which the audience will have the opportunity to take part.
The Hub, Ballina will work with artist Claire Griffin at Ballina Arts Centre on Art Feels Like Home, a series of workshops exploring batik through reflective and experimental practice to presentation standard. The project will culminate in an exhibition on Saturday 3rd December.
All projects/events in the UPSTART 2022 programme will come to fruition on or around 3rd December.
The Arts & Disability Programme is strategically funded by Mayo County Council and The Arts Council of Ireland.
For further information on Mayo County Council's Arts & Disability work or the UPSTART programme please contact:  Damien O'Connor, Disability Arts Co-ordinator at Mayo Arts Office on 094 906 4363 or mayoarts@mayococo.ie or see the programme website http://mayo-upstart.ie